New collaboration with photographer and director Morgan Ommer. For this movie I used a Sound Devices 788T recorder, a Neumann KM 140 microphone, HF Audio Limited with Sanken Cos 11 and an XY Rode NT4 stereo microphone.
---
Synopsis
Vietnam has one of the fastest growing economies in the world. Yet in many communes, not every household has a hygienic latrine. Defecating in the backyard or in the nearby river is obviously not convenient or safe in bad weather conditions, it is also a public health risk and a threat to the environment. Women are at the forefront of the issues raised by these practices, for it is them who care for the sick in a traditional village household. They are also part of the solution.
This film shows how Women's Union Volunteers are key in connecting households with private suppliers and local financing options. This work, while improving rural household sanitation, also increases these volunteers self-esteem and community status.
---
Technical specs
Documentary – Vietnam – 2019
7 minutes – Color
Director: Morgan Ommer
DOP: Christopher Dinh
Sound: Arnaud Soulier
Editors: Morgan Ommer – Christopher Dinh
Sound editor- Mixer: Arnaud Soulier
Colorist: Christopher Dinh
Productions: Noi Pictures – EMW
Awards & selections
Official Selection Wala International film Festival 2019 ( Germany)
Official Selection Freedom Film Festival 2019 ( Malaysia)
Official Selection Durango Independent Film Festival 2020 ( USA)
---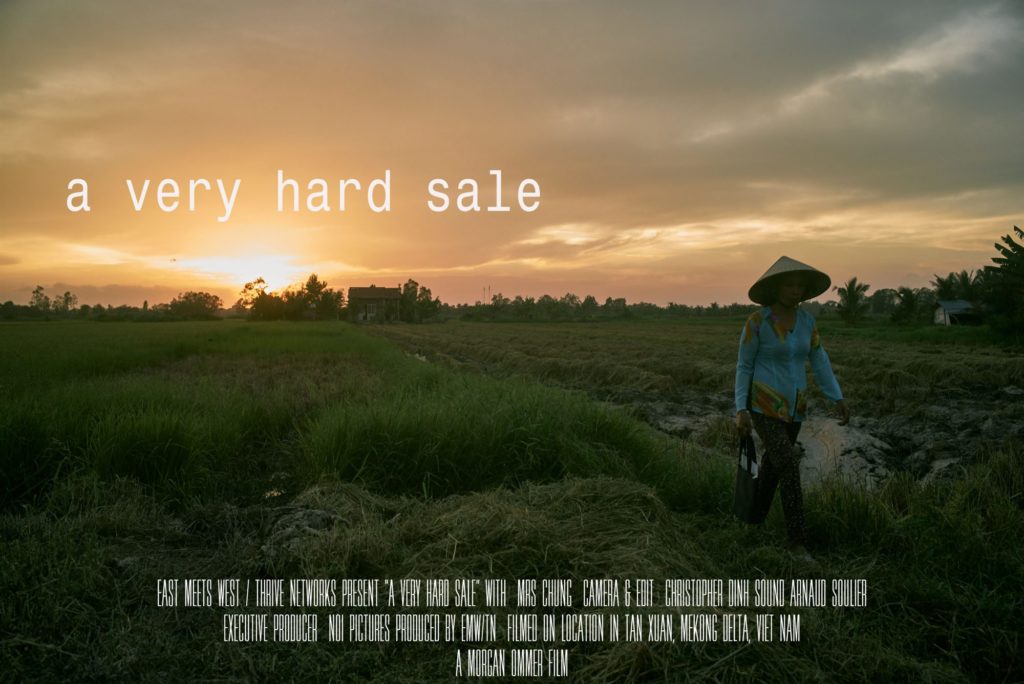 ---