Cine-concert
A PAGE OF MADNESS
Directed by Teinosuke Kinugasa – 1926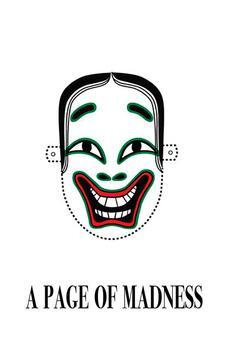 For this other part of the Week of Sound in Hanoi, I asked composer Sylvain Streiff to compose a musical piece on the film by Japanese filmmaker Teinosuke Kinugasa, A Page of Madness.
Sylvain lived in Hanoi and collaborated regularly with two other Vietnamese musicians, Phan Huy Phúc and Bùi Thị Phương Nhung. An avant-garde music composer, he has perfectly integrated into his work the different instruments that make up traditional Vietnamese music. This cine-concert allowed the public to approach the sound in cinema in a singular form.
Presentation by Sylvain Streiff
A Page Of Madness is a silent japanese movie, released 1926, lost, found and re-released by its director Teinosuke Kinugasa 1971.
The plot is pretty simple : a man works as a janitor in an asylum in order to be close to his wife, who is one of the patients. His daughter discovers this the day she goes visit her mother because she is getting married. Her mother's madness seems to be an issue for her future husband. The janitor feels concerned about how he could help his daughter.
But the plot is only a pretext to explore what an asylum was at that time, and what madness can be. We see the patients from outside, but are inside of the sane janitor, whose daydreams and actions might have gone mad…
This movie in concert was first played as part of the Week Of Sound at l'Espace, in Hà Nội on october 29th 2016. Written for đàn tranh, prepared piano and prepared guitar, with some use of other tools and instruments (bamboo flute, mouth harp, bamboo sticks, metal sheet…).
It was written in order to both help the audience get a grip on this chaotic movie and play with different levels of interpretation. Movies in concert are an opportunity to expose the audience to experimental music in a more comfortable context.
This live recording features Bùi Thị Phương Nhung on đàn tranh and Phan Huy Phúc on piano and Sylvain Streiff on others instruments
Sylvain Streiff
Sound stage and recording : Philippe Lemaire – Arnaud Soulier
Mixing: Sylvain Streiff