Presentation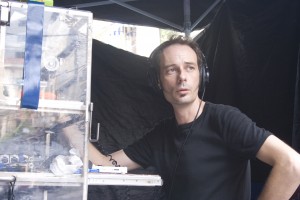 You could say that many roads lead to film and cinema. I took the path of curiosity and desire to get there.
I come from a modest background, and my suburbian childhood has given me a permanent desire for « elsewhere ». I was heading for the wide open-spaces and a trade at sea, but met some people who made me change to cinema. Since then, I've always had a passion and curiosity for this field, which I consider an endless voyage, towards the discovery of others.
From oyster-farming to Cannes' film festival, the roads I've taken have often required different sorts of 'clothes'. But that protean aspect, considered by many as a disadvantage, is for me a source of joy and creativity. Thus, because for many 'less is more', I will call myself a sound recordist, sound editor, sound mixer and a film maker.
But it's up to you…
Here are some of my main cinematographic adventures.
Welcome to this site enriched by life experiences.