Abstract

« Don't let governments write History ».
With his film « Afrique 50 », René Vautier, then 21 years old, started modern political filmmaking. Censored for over fourty years, René Vautier, now 72, remains largely unknown to the general public. Still, with his atypical career, René Vautier symbolizes political cinema.
Arnaud Soulier et Sabrina Malek show us René Vautier's lifelong commitment to fight injustice, his will to radically confront the role of images in History .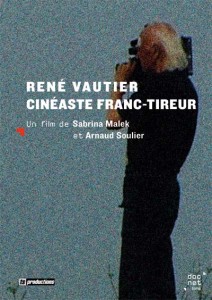 Technical specs
Documentary – 60 mins – France -2002
Directors : Sabrina Malek et Arnaud Soulier
Producers : Valérianne Boué – TS Productions / Les films de mars / France 3 Ouest
Editing : Marie-Hélène Mora
Mixing : Pascal Coulombier